(S012E08) Previous Episode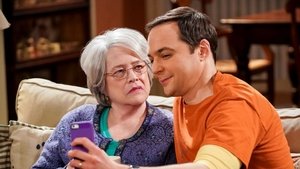 Aired On 2018-11-08
Sheldon tries to bond with Amy's father, but when Wolowitz lures Mr. Fowler away with magic tricks, Sheldon has no choice but to bond with Mrs. Fowler; Koothrappali and Anu try to get physical for the first time.
Next Episode (S012E09)
Airs On 2018-11-15
Sheldon and Amy are devastated after learning from a Russian paper that Super Asymmetry has already been discovered and disproven. Also, ultra-competitive Bernadette asks Stuart's girlfriend, Denise, to teach her how to beat Howard in a popular videogame.
The Big Bang Theory is centered on five characters living in Pasadena, California: roommates Leonard Hofstadter and Sheldon Cooper; Penny, a waitress and aspiring actress who lives across the hall; and Leonard and Sheldon's equally geeky and socially awkward friends and co-workers, mechanical engineer Howard Wolowitz and astrophysicist Raj Koothrappali. The geekiness and intellect of the four guys is contrasted for comic effect with Penny's social skills and common sense.
Writing:
Chuck Lorre
Bill Prady
Adam Faberman
Stars: